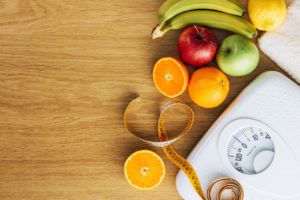 I want you to think about these questions:
 HOW LONG HAVE YOU RELIED ON A DIET PLAN/MEAL PLAN TO LOSE WEIGHT?
WHEN WAS THE LAST TIME YOU ACTUALLY TRUSTED YOURSELF TO KNOW WHEN AND WHAT TO EAT?
I've been getting so many messages lately about just this! Women (and men) who have completely lost trust in themselves! They've lost trust in honoring their hunger and honoring their bodies, and now they completely rely on external sources to stay healthy and shed fat.
The diet industry has taught us to rely on diet plans for successful fat loss! They tell us to drink supplements, shakes, juices, eat all the fat, cut the fat, stop eating at 8pm, not eating until 12pm, add butter to coffee, eat for our blood type, eat for our DNA, cut carbs, cut dairy, wheat, gluten, sugar. . . WHEW , I'm exhausted and you get the point. . . the list keeps going!
Here's the reality. . . God made our bodies AMAZING! Our bodies have around 37.2 trillion cells working together and we weren't designed to rely on something or someone to tell us when or how to eat!
Remember as a kid when you ate when you were hungry and stopped when you were full? You may answer "NO" if you have been dieting since childhood, but if you have kids or grandkids, watch them! They don't rely on the clock, a meal plan or a diet plan to tell them when and what to eat! They simply honor their hunger cues and stop eating when they are full! As adults, we can be guilty of forcing kids to override their internal cues by forcing them to eat when they aren't hungry, or eat all their food even when they say they're full, etc.  This can lead to losing trust and the internal cues about eating just like starting diets at an early age can too!
We have been a society who jumps from diet to diet, and after years and years of doing this, we no longer even know when we're hungry or full! We're either "ON" or "OFF" a diet, and this leads to the YO-YO Diet Effect, which you can read more about HERE!
I recently had a lady tell me she's been on a diet since she was 13 years old. . . now she is in her 60s still trying to lose weight, jumping from one diet to the next.  How many of you can relate, yet you still seek a diet to fix your weight problems? When will our society realize DIETS DON'T WORK?!
In fact, diets actually make us gain more weight (even if we get short-term results). Diets make us have an unhealthy relationship with food and ourselves because we tell ourselves we're doing good when we eat "good," and we have negative self-talk when we eat "bad."
Diets aren't the answer to fat loss. . . Gaining a healthy relationship with food and exercise are if you want long-term success!
TODAY I CHALLENGE YOU DITCH WHATEVER FAD DIET YOU'RE ON AND DO THESE 6 THINGS:
Drink 1/2 your body weight in ounces of water.
Walk everyday.
Strength train 3 days/week.
Enjoy fibrous vegetables + lean protein at each meal.
Ditch the DIET POLICE (the fad diet rules that you have in your head about what you can/can't eat (i.e. No gluten, no carbs, no sugar, etc.) and eat to fuel your body!
Give yourself grace!  No day will be perfect, so stop depriving and then giving up until Monday. . . just do YOUR BEST everyday!
I know it's helpful to have guidance when starting the fat loss journey, BUT don't go extreme!  Start by making small changes that turn into new habits!
Who's in??  If you want more on nutrition, fitness and mindset, get on my email list HERE!