I'm a mom of 3, a wife and an entrepreneur. . . I know the struggle of finding time to stay fit and healthy!  I work with people everyday who are tired of crash diets,  tired of hours of unrealistic meal-prep, tired of tracking every last calorie/macro eaten,  and who are tired of hours of cardio and workouts!
If you want to learn more about how you can get on the right track and stop the vicious cycle of under-eating and over-training. . . If you're ready to take back you life and stop letting diet/exercise control you, then you've found the right place!
If you'd like to chat more about how you can Eat More, Workout Less and GET RESULTS, lets chat!
Email me today to schedule your Coaching Call!
1:1 NUTRITION/LIFESTYLE COACHING
(2-month minimum commitment for new clients. See INVESTMENT section below for more details)
WHO IT'S FOR:
Anyone wanting my HIGHEST LEVEL OF COACHING SUPPORT.
Anyone wanting to lose fat, gain a healthier relationship with food/exercise, work on body recomposition, or reverse diet.
Anyone who needs more coaching support for issues such as:

Down-regulated metabolism
Hormone support
Fat-loss resistance
Lifestyle support
WHAT YOU GET:
Initial consultation- this includes a full assessment of intake forms done via email.
Macro-Plan based on current health/fitness level and goals + help creating meal plan.
My complete "My Fitness Pal Macro Hacks" guide.
Adjustments as needed to get the best results for your body.
Weekly check-ins and voice memo feedback.
Text/email accessibility.
Access to my private FB Group to further educate and encourage you.
INVESTMENT:
$300/month
Add custom workout & training plans for an additional $100 (flat fee, not monthly)
My coaching method takes a comprehensive macro + hormone approach to create a deficit and keep healthy hormones for long-term sustainability.  We will work together on nutrition and lifestyle changes to support long-term success.
I'M READY!
APPLY NOW AND I'LL CONTACT YOU WITH MORE INFORMATION!
CUSTOM MACROS
This program is for those who need to see the numbers in relationship to nutrition.  Some people struggle with simply trying to cut calories for fat loss or intuitively eat.  Macros are a great way to see exactly what you're putting into your body and make adjustments for life-long results.
Who is this for?
Anyone who has a base knowledge of macro counting.
Anyone ready to take their results to the next level.
Who it's NOT for?
Anyone seeking a meal plan.
Anyone who has ZERO experience with macro counting.
What you need:
A desire to change!
A My Fitness Pal or other macronutrient app to track.
What you will provide:
Current weight, height, age, body fat percentage (if you have it).
Current calorie/macro intake (track meal intake for 2-3 days to get this).
FAQ's
Will I get coaching support with this program?

No.  This program does NOT come with coaching.  For one-on-one coaching, contact Carrie for more info.

Can I get more than one calculation?

Yes.  You can purchase a single macro calculation or a bundle of 3.
#DUMBBELLDEFINED PHYSIQUE & FAT BURNING PROGRAMS
Choose between Dumbbell Defined Physique 1.0 or the Fat Burn Series depending on your current goals!  Get instant access when you purchase.  The eBook will be sent directly to your inbox to download with ALL video links for easy access.
RESTORE: Hormonal Fat Loss/Nutrition Program
This 12-week course teaches you how to balance hormones and track macros in order to create the caloric deficit needed for long-term and sustainable fat loss.  I offer this program 3 times per year (Winter, Spring, Fall).  To get on the waitlist for an upcoming coaching program, click the link and you'll be first to know!
Fat Loss for Real Life
After getting married and having 3 kids, I knew I couldn't sustain the lifestyle I was doing!  I was working out an hour or more a day!  Doing tons of cardio (I ran all the time), I worried about every little thing I ate, tracked every last bite and I was getting exhausted!  I knew there was a better way because I knew the science, I just got caught up in the vicious cycle!  I knew I was over-training, but the thought of exercising less still scared me!  I had to do it. . . for me and my family!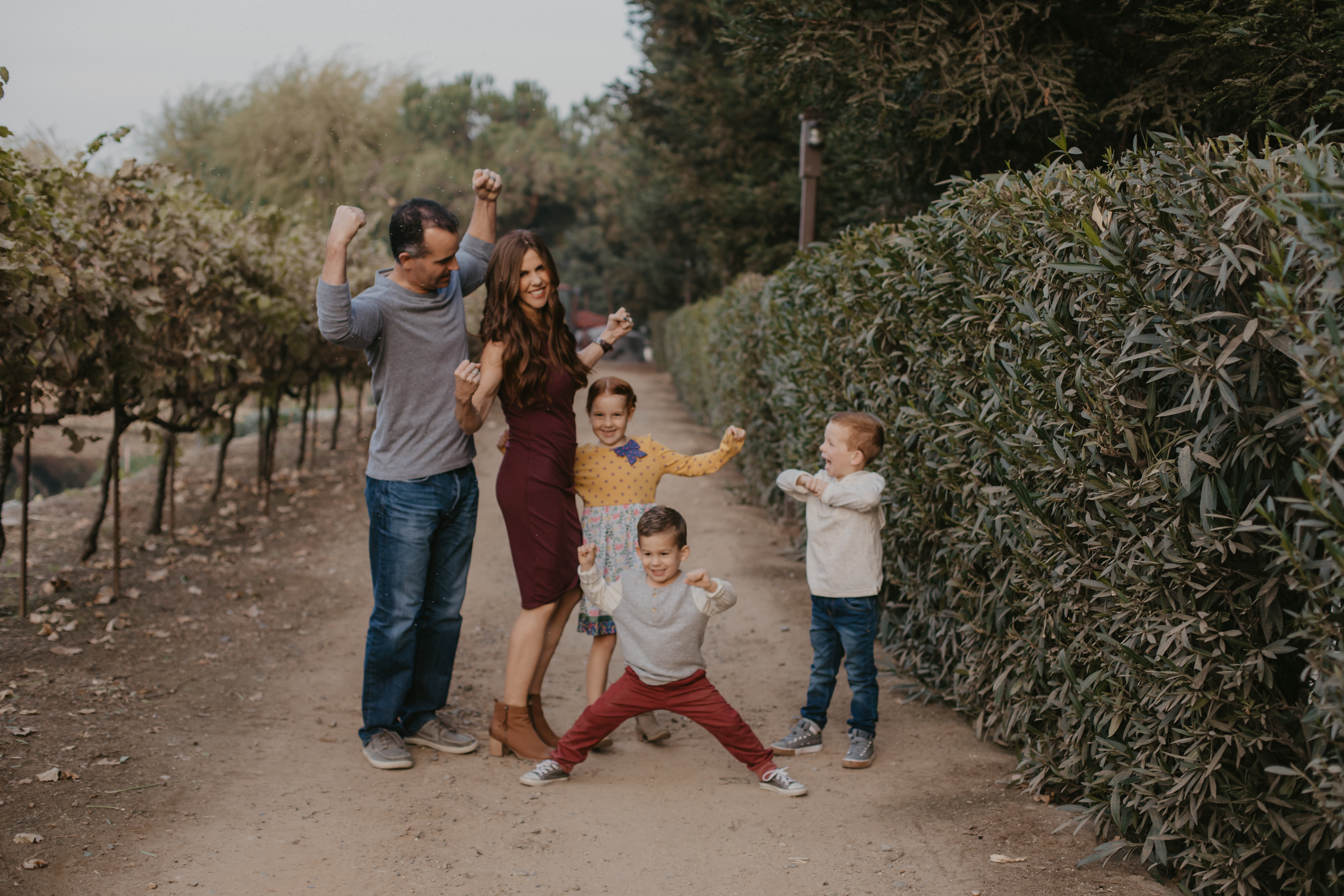 Get the Inside Scoop!
No gimmicks here!  Just me delivering what I've learned from research, working with clients and myself for the past 20+ years.  I'm not about pills, shakes, detoxes or magic potions that will waste your time and money!  I'm about delivering real material with proven success.  Stop wasting time and money on cookie-cutter diets that will only work short term!  Learn how you can EAT MORE and WORK OUT LESS and get results!  I know it sounds crazy!  Take it from me, the girl who used to track every little food particle that entered my mouth and spend hours working out everyday!
After kids, I realized there had to be a better way!  I've found that way and I LIVE that way!  I'm here to share it with you!  So what are you waiting for?  Sign-up to receive my Newsletter and get all my exclusive tips to help you get fit, healthy and happy stress-free!